Ramona had her piano recital on Sunday and it was lovely and bittersweet. She did a beautiful job (not that I'm partial), but it was her final recital with this particular teacher, which saddens us because we love her. Kathi is really a strings teacher, was Betsy's violin teacher. But she also taught Ramona for as long as she could and now feels Ramona should move on to someone more fully trained in piano, because, she says, as a piano teacher she "doesn't know what she doesn't know." We have loved her for her gentle spirit, her generous heart, her passion for music, and her understanding of girls and all things pink and sparkly. We'll miss you, Miss Kathi!
~~~~~
Anne and Betsy's semester is almost over. Are they happy? Are they ready?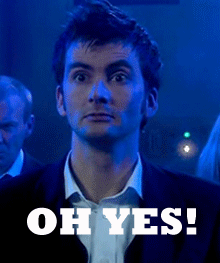 ~~~~~
Reading with Ramona:
Still reading
Anne of the Island
together. It's taking us awhile because, just as we did with
Anne of Avonlea
and
The Penderwicks in Spring
, we are reading it only when Anne and Betsy can join us (which is a couple of breakfasts a week.) There was just a very painful proposal scene. Ouch. (Anne, stop being so stubborn!)
Library find: the new one from
Chris Grabenstei
n. We really enjoyed
Escape from Mr. Lemoncello's Library
and we're finding
The Island of Dr. Libris
to be equally fun -- mystery, word play, love of books. And I get to do different voices for Robin Hood, Hercules, Pollyanna. Fun stuff.
~~~~~
My usual TV time, other than weekend date nights with Atticus (oh,
Mad Men
, how we'll miss you) is
when I'm working out
.
Parenthood
is my latest workout show.
This show keeps making me cry
. Is a workout more effective when one is sniffling?